---
---
I think the Watchers gang is cool. If Poison Arrow hadn't been the family to me I needed, I'd have apped with Watchers.

And, there is nothing more breathtaking than watching a good bard in action. Brell is blessed with some dang good bards.
Valiant Jezeran Battleseeker
Lord of Erollisi Marr
Proud Member of Alarius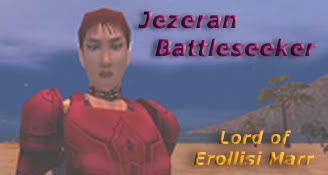 ---
Phat bored Mod
Posts: 374
Joined: Fri Dec 20, 2002 1:26 pm
Moved to Hall of Flame.

Sunday, April 18, 2004. 3:34 PM.
---